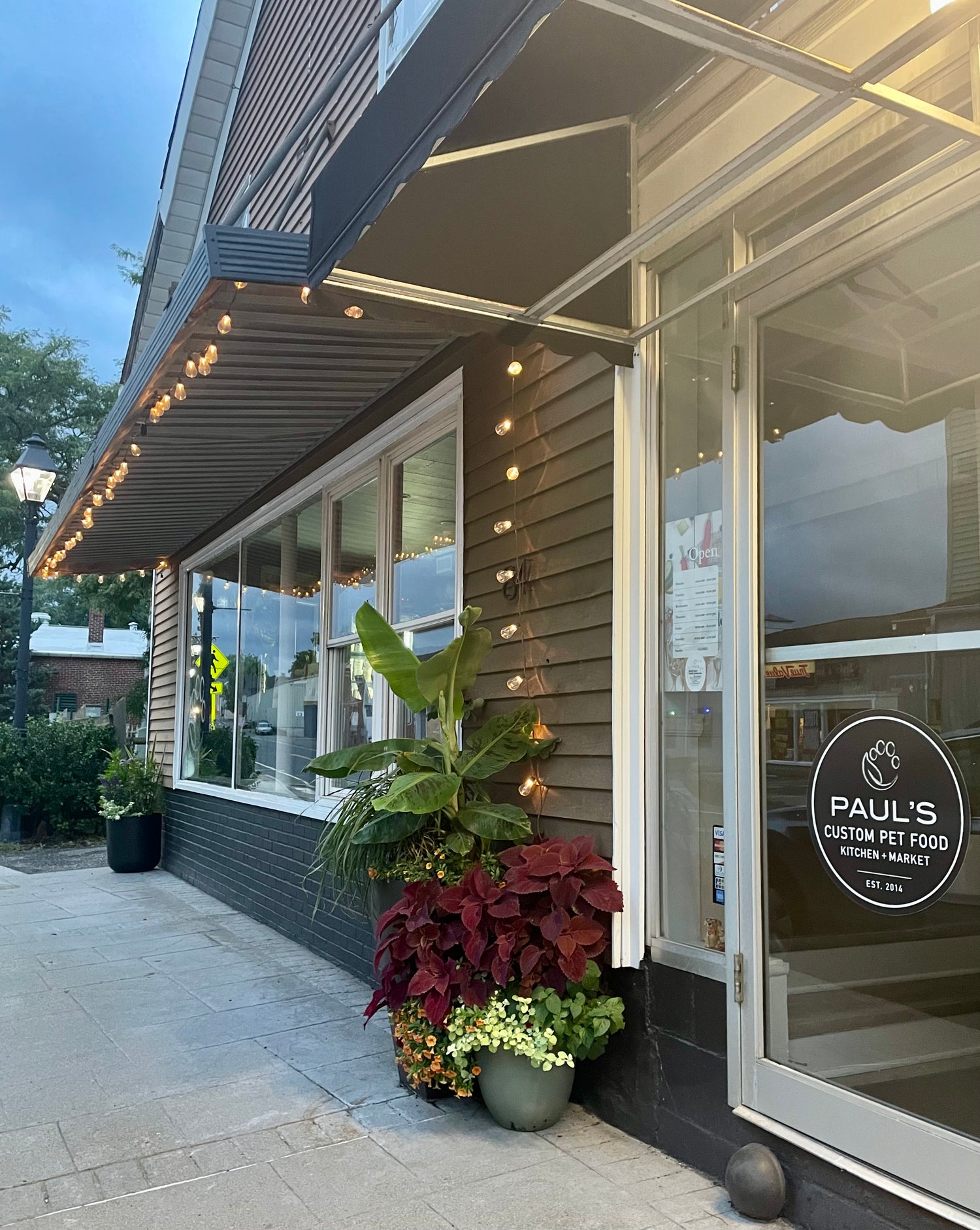 Visit Our Store
Visit our open-concept, restaurant-style kitchen and store for fresh, handmade pet food and complementary food merchandise. Our knowledgeable staff will help you find the perfect meal for your pet, accompanying gift or home item, and answer any questions you have. We look forward to welcoming you and your pet (who always get free sample treats).

Paul's Custom Pet Food Kitchen + Market
84 Railroad Street
New Milford, Connecticut 06776

Tuesday to Friday 11:00am - 6:00pm
Saturday 10:00am - 4:00pm
Closed Sundays and Mondays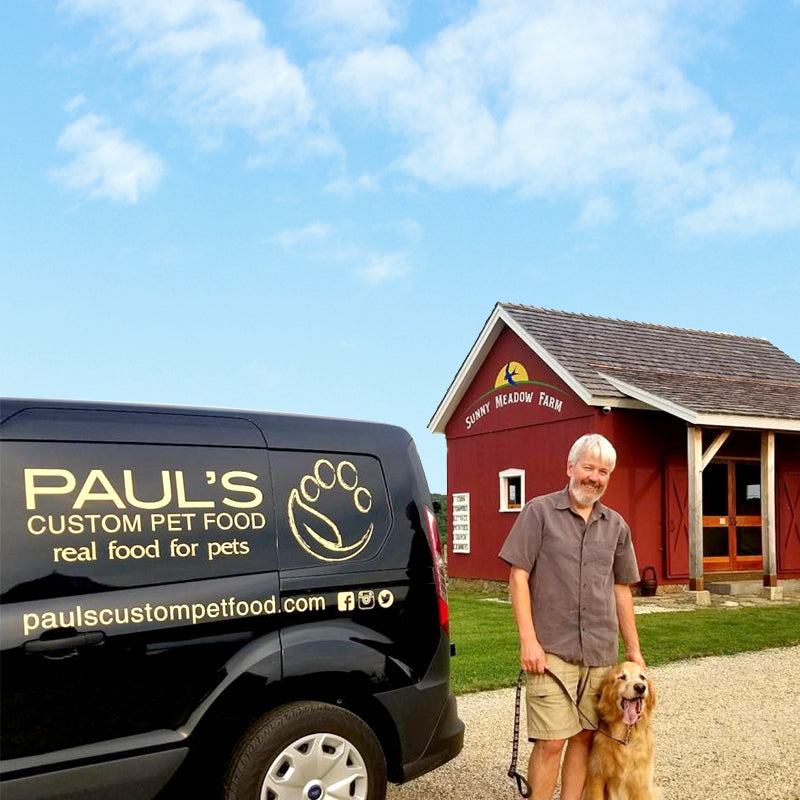 Door-to-Door Delivery
We deliver with a $35 minimum orders placed through this website.
Thursdays: Fairfield County, Conn. in Westport area
Saturdays: Fairfield County, Conn. in Greenwich, Stamford, New Canaan, Darien, & Riverside areas
Fridays: Lower Litchfield County, Conn., including New Milford, Sherman, Washington, Roxbury, and Bridgewater areas
All other deliveries or pickup are by arrangement. Please indicate your preference at checkout.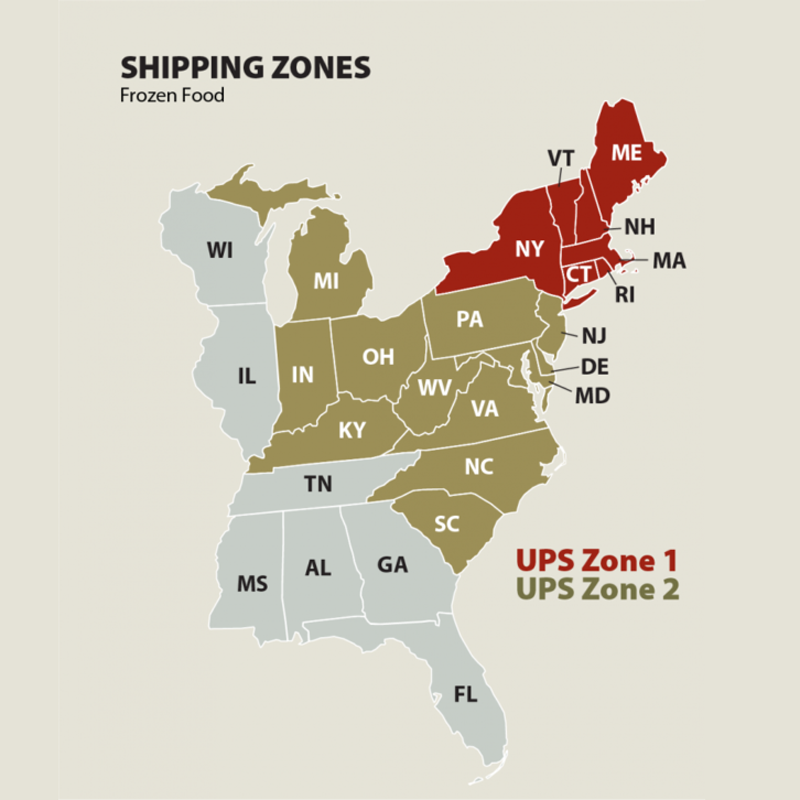 Shipping
We ship frozen food to UPS Zones 1 and 2 (see map) by UPS Ground and other areas via Overnight or 2-day air. Non-frozen items ship via UPS Ground to anywhere in the US; no P.O. boxes, please.